Certificate Course on Green Enterprises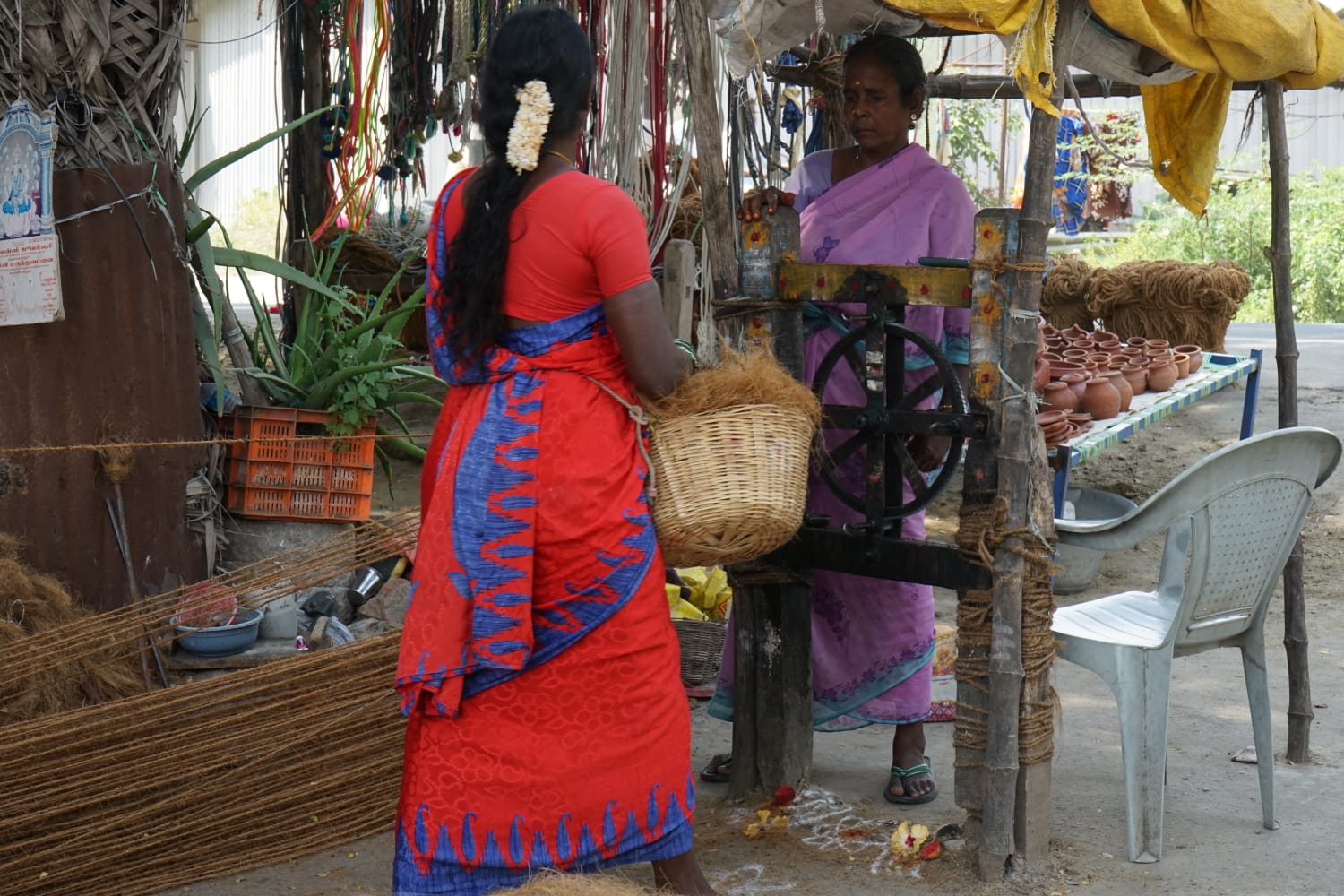 Designed for Post-Graduate students and individual entrepreneurs. The course spread over 4 weeks is offered as a hybrid programme with weekend online classes and completing with a bootcamp of 4 days. Currently the programme is being offered in Madras School of Social Work (MSSW), Chennai. This course at MSSW is being offered to the students pursuing their Masters programme on Social Entrepreneurship. The focus is on nurturing their own green enterprise idea. 
Course Design
This pioneering course was launched by Samanvaya in collaboration with MSSW during the year 2021 for a world coming out of the first phase of the pandemic. It was structured initially as a Green Economy introduction course. The course has been inspired by the late environmental activists Dr. Jeeva of Erode and started in consultation with him a couple of months before his untimely demise. 
The Green Enterprise course concentrates on providing the students with an orientation towards what constitutes as ''Green'' enterprise and what does not. It provides them with the exposure to the Green Enterprise opportunities that exist in the Indian conditions. The course apart from the theory sessions relies heavily on the engagement with the practitioners of Green Enterprises to inspire and make them move towards pursuing their own ideas. It also provides them with easy to do assignments on Green Enterprises in their locality. The course ends with the students doing 3/4 day camp at Auroville where they are exposed to diverse green enterprises and interact with entrepreneurs. They also get to explore their own ideas and prepare business potential planning for their enterprise ideas during the course. 
Programme Schedule
| Class No | Date | Subject | Location |
| --- | --- | --- | --- |
| 1 | 01-07-23 | Introduction to Green Enterprises | MSSW |
| 2 | 15-07-23 | Opportunities & Prospects | MSSW |
| 3 | 12-08-23 | Sharing of Experience and Understanding of challenges; practitioner interaction | MSSW |
| 4 | 26-08-23 | Policy & Priorities - Investor engagement | Virtual |
| 5 | 09-09-23 | Creativity, Innovation & Sustainability | Assignment |
| 6 | 16-09-23 | Sharing of Experiences, Insights: Exchange with US students | Virtual |
| 7 | 12-10-23 | Three / Four Day concluding camp for the Course | Auroville SLI |